Download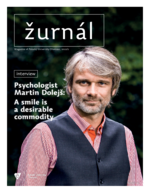 Magazine Žurnál UP in English:
Booklet about Palacký University
Guide for Foreign Employees
The Guide for Foreign Employees which you can download as a PDF file serves as a practical manual designed especially for Palacký University foreign employees. The guidebook will make it easier for you to find your way at the university. You'll find a lot of useful information about its administration, facilities and services, but you'll also learn about your rights and responsibilities or employee benefits.