Discounts and benefits for employees
We appreciate you are working for us. We would like to create the best conditions for you. We believe that we can contribute to your satisfaction by offering discounts and benefits which are provided by ourselves or by our external partners.
For more information on the benefits on offer, please write to: benefity@upol.cz or call +420 585 631 162.
What your employer offers
Meal vouchers
Employees have the possibility to pay for their lunches with meal vouchers at restaurants. The amount of the voucher and its issuer are decided upon by the management of the individual facilities of the university.
University dining facilities
You will find quick and quality food for reasonable prices at university dining facilities. Ordering complete meals on-line, including soup and salad, will save you time. For more information, see the UP Dining and Accommodation webpages.
Accommodation in university-owned flats
You can take advantage of the possibility of favourable rental rates of several university-owned flats. These are flats in housing estates and brick flats of different dispositions in various locales throughout Olomouc (Nové Sady, Neředín, Jiřího z Poděbrad Street, etc.). This offer applies to employees who are permanently employed at UP; upon cessation of employment at UP, the lease agreement is automatically terminated. For information about the application procedure or availability of flats, please contact Eva Stehlíková - eva.stehlikova@upol.cz or Aneta Stonová - aneta.stonova@upol.cz.
Accommodation at UP dormitories
You can take advantage of interesting and suitable short- and long-term accommodation at reduced prices in the dormitory on Vančurova Street. We offer accommodation in single and double rooms, equipped with sanitary facilities. For more information, see the UP Dining and Accommodation webpages.
UP Sporting Days
Twice a year, you can spend your workday actively, sporting. A rich and varied offer of sporting activities has been prepared for you by the UP Academic Sport Centre.
You can get the programme in advance via e-mail.
Microsoft Office 365 – Free download
UP employees have the possibility of installing up to five packages of Office for free. More information is available at the UP WIKI.
Social Fund
Palacký University Olomouc provides its employees various contributions from the Social Fund. Individual faculties and facilities decide on the form and the amount of the contribution.
Types of contributions from the Social Fund:
Contributions to the pension and private life insurance
Culture and sport
Rehabilitation, vitamins and vaccinacions
Catering allowance
Jubilee presents
Interest-free repayable loans to bridge the difficult financial situation
What our external partners offer
ANAG Bookstore

The specialized ANAG Bookstore offers a wide range of specialist literature (from the field of law, taxes, economy, wages, management, marketing, social sciences, languages etc.) and textbooks for high schools and universities.
Every employee of Palacky University in Olomouc obtains the following discounts at ANAG bookstore:
20% discount on law books from C.H.Beck publisher,
15% discount on books from Anag and Leges,
10% discount on other publications.
Discount can be applied upon presentation of the employee's card only in the bookstore ANAG in Olomouc, Ostružnická 8, www.anag.cz.
Atlant taxi
Upon presenting your UP ID card, you will get a discount of 28% on the regular tariff for 1km and 57% from the normal starting rate in the current price list.
ČSOB
ČSOB (Československá obchodní banka / Czechoslovak Commercial Bank) has prepared a package of above-standard benefits for all UP employees. In order to take advantage of them, you must already have or start an account with ČSOB, or Poštovní spořitelna, where your monthly pay will be sent, and identify yourself by the UP employee card.
Among the products available in the ČSOB Motivační (Incentive) programme are:
Plus Konto - Plus Account, free account maintenance, incoming and outgoing domestic payments free of charge, two contactless payment cards and payment stickers free of charge, and more.
ČSOB Premium - Your personal banker and special Premium telephone hotline, prestige account and exclusive payment cards with the highest level of insurance, exclusive investment products, and more. More information is available at www.csobpremium.cz
State-supported products - supplemental retirement savings and life insurance.
Loan for anything - unspecified purpose; no service or maintenance fees, repayment of the loan within 30 days if you decide against it, 4.9% a.p.r.
Loan for better housing - loan for purchase or modernisation of housing, only 4.9% a.p.r.
Loan for a car - fixed rate 3.99% a.p.r., financing the purchase of new or used cars (up to 7 years old).
Mortgage with a lowered interest rate of 0.2%
Insurance Náš domov (Our Home), Insurance Naše auto (Our Car) – discount on insurance 15%.
Investment funds - discount on the initial fee of 50%.
ČSOB NaNákupy (GoShopping) - simple smartphone app for payments and storing loyalty cards; you can make payments even when there is no signal or without mobile data services.

The World of Rewards - a loyalty programme, the gained points (by card payments, permanent orders, or agreement on a new product) are exchanged for catalogue gifts and discounts at partners. More at svetodmen.cz.

An overview of all the benefits of the ČSOB Motivační (Incentive) programme is available at www.motivacniprogram.csob.cz. This offer is available only to UP employees. For login information, please, contact us via e-mail benefity@upol.cz.

For detailed information, please contact Ms. Lada Kaderková (734 166 326) or at ČSOB Bank branch, Horní nám. 6, Olomouc.
DATART

UP employees can buy in the DATART e-shop for VIP prices. Just register at www.datart.cz/vip, where you will also find complete rules. At the next login you will use the VIP code, which we will be happy to provide on request (benefity@upol.cz). The program is intended exclusively for UP employees and its sharing to third parties is undesirable.
Komerční banka
UP employees can take advantage of discounted KB bank services and set up the "MůjÚčet Plus" (My Account Plus) account free of charge. Newly the offer is valid also for a spouse of the employee.
Other preferential services:
• Processing of a mortgage or a loan free of charge
• 30% discount on property insurance
• Taking out the building society account Blue Pyramids for free
• Assistance with complete bank transfer from another bank
More information about the offer you can find in the information leaflet (in Czech) or at KB's branches. These preferential KB banking services are offered to UP employees who have a Contract of Employment with UP. Please, submit a copy of your "Confirmation of Employment". You may download the copy of the certificate or obtain it at UP Human Resources Offices.
The offer is valid from November 1, 2018, to October 31, 2021.
Kosmas

Kosmas Bookstore offers a wide selection of Czech and world fiction, children's books, and professional literature. Currently there are 28 branches all over the country. Every employee of Palacký University Olomouc obtains a discount of 13% in the bookshops after the presentation of the employee's card.
MAKRO
Get the MAKRO card and a number of benefits associated with it! Just fill in a simple registration form with your personal data and a registration number that we will be happy to send to you on request (benefity@upol.cz). Please do not specify Palacký University as a recipient of commercial communications (leaflets, magazines) when you register online or on the shop counter. You may collect your MACRO card at the shop you chose when registering. You must have your valid identity card and a Palacký University employee card. You can only utilize the benefits of a MAKRO card if you have a Contract of Employment with Palacký University.
OBI

UP employees have a 10% discount on purchases at OBI upon showing one's UP ID card at the register (not applicable to special sales events nor items already discounted).
OMEGA Sport and Health Centre
UP employees have the option of discounts for various programmes and services. Annual membership for UP employees is 5,760 CZK (1,200 less than standard price). "Million Circle" programme is free of charge for one month, or for 18 % discount, for one year or 3 months on non-membership price. UP employees have a 10% discount on the diagnostic programme upon showing one's UP ID card.
Offer to UP employees
More information at www.omegasport.cz
Otosport
Do you like cycling? Upon presenting an employee card, the UP staff can use a 5% discount on all the goods offered in Otosport shop which specializes on cycling equipment of all kinds. The shop is located in the UP Sports Hall. More info at www.otosport.cz.
Premiere Cinemas

Each employee has a 40 CZK discount on basic admission; i.e. for 2D films, the price is 125 CZK as opposed to the normal 165 CZK, and for 3D films the price is 155 CZK as opposed to the normal 195 CZK. During one transaction, employees after showing their UP ID card can order any number of tickets. There is no time limit for buying discount tickets. One can also pay with food vouchers and gift certificates from the firms Sodexo, Edenred, and Chéque Déjeuner at the cinema box office. More information is available at: www.olomouc.premierecinemas.cz.
Slatinice Spa
The Slatinice Spa is located just 12 km from Olomouc. Here you can experience the magic of a family spa, in the modern and comfortable facility. Its therapeutic spring, with water containing hydrogen sulphide, is used in treating disorders of the locomotor system, nervous system, skin, and some oncological and circulatory system diseases.
On producing your UP ID card, you can take advantage of these sales:
Private payer stays in the Pension Majorka***
10% discount on the current price of the stay. Discounts do not apply to Last Minute discount stays.
Therapeutic procedures
10% discount on therapeutic procedures. The discount does not apply to already discounted treatment packages.
2-hour entrance to the Majorka sauna
including towel service and a pitcher with shungite or crystal water, according to your own choice. The discount price is 220 CZK/person/2 hours.
The offer is valid from January 7th to December 31st, 2019.

Orders are taken and accepted by:
Ing. Hana Concepcionová, tel. 734 572 022, e-mail: concepcionova@lazneslatinice.cz.
The current offer of stays and spa treatments can be found at www.lazneslatinice.cz.
Tempish Sport

Upon presenting your UP ID card, you will get a 33% discount on all items in the shop in Šantovka. You can also get a 33% discount when purchasing through their e-shop, via entering the discount code: LNO812QV.
T-mobile
All employees of the university can now use preferential mobile and data tariffs. There are three options how to arrange a tariff from the T-Mobile Programme offer. Please visit any T-Mobile branch or the website www.t-mobile.cz/program-t-mobile (the login password on request). You can also call the customer line (+420) 800 737 373. You will always need the T-Mobile number of the programme: 23787668. For a detailed overview of the offered tariffs, please refer to the information leaflet.
Please note that the tariff is negotiated with the operator by the employee in his / her name (or birth number), even if he / she establishes it for a family member. Taking advantage of this benefit is linked to the duration of the employment relationship and upon termination, the employee is obliged to negotiate with the operator new terms of use of the services.
In case of doubt or if you have any questions, please contact us via e-mail at benefity@upol.cz or the Cellbest company via info@cellbest.biz.
2Seasons ski & bike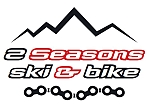 Do you need a new bike or ski equipment? Take advantage of discounts at the newly opened 2Seasons ski & bike shop in Hodolany, which sells skis, bicycles and provides repairs of ski and bicycle equipment. Upon presenting the UP card, you are entitled to a 7% discount on goods and repairs and a 2% discount on special offers or discounted goods and services, and on Sporten cross-country ski sets. More information about the shop at www.kola-lyze-olomouc.cz.