Leisure time
Located in the eastern part of the Czech Republic, Olomouc is a city that offers a unique blend of cultural heritage, recreational activities, and gastronomic delights. While it may not be as populous as the more well-known cities of Prague or Brno, Olomouc has a charm that is unrivalled, offering visitors and locals alike a tranquil and intimate environment that is perfect for relaxation and rejuvenation.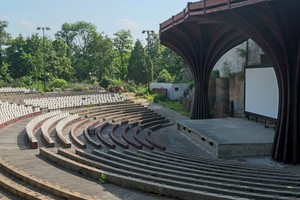 With three cinemas, two larger theatres, and several smaller ones, the city provides a diverse array of options for movie and theatre enthusiasts. These venues showcase a wide range of films and performances, from classic productions to contemporary and experimental works, ensuring that there is something to suit all tastes. Furthermore, Olomouc is home to several cultural institutions, including museums, art galleries, and libraries, all of which contribute to the city's rich cultural landscape.
Olomouc's gastronomic scene is equally impressive, with a plethora of dining options available for those who appreciate fine food and drink. The city has experienced a recent surge in the number of restaurants, cafes, and bars, with many establishments offering a fusion of local and international cuisine.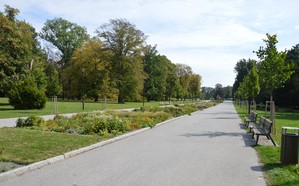 Finally, Olomouc is an excellent destination for those who enjoy outdoor activities and physical fitness. The city is home to several parks, gardens, and natural reserves, providing visitors with ample opportunities to explore the stunning natural surroundings. Additionally, there are several fitness facilities and sports centres, including the state-of-the-art Academic Sports Centre, which offers a range of indoor and outdoor activities, from swimming to yoga and aerobics.
Whether you are interested in exploring the arts, indulging in fine cuisine, or engaging in outdoor activities, Olomouc has something for everyone, making it an ideal destination for those seeking a relaxing and rejuvenating getaway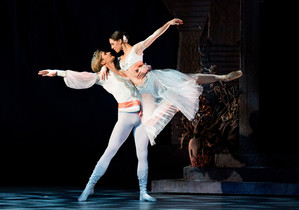 Olomouc has established itself as a city with a vibrant theater and music culture, making it a premier destination for enthusiasts of these art forms. A notable venue to visit is the Moravian Theater Olomouc, renowned for its diverse program featuring opera, operetta, drama, and other specialized performances. Another prominent theater worth visiting is situated in the Šantovka mall.
For cinephiles, the largest cinemas in the region can be found in the Šantovka mall and the Olomouc City shopping center, which is affiliated with Globus. Additionally, a sizable cinema is located in the Olympia mall. Lastly, the Metropol cinema, situated near Horní náměstí, completes the list of prominent theaters in Olomouc.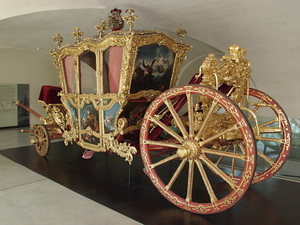 The Regional Museum is the largest and most prominent museum in Olomouc, offering an array of historical and traditional exhibits that provide insight into the cultural heritage of the Moravian region. Visitors can explore the museum's vast collections, which cover a wide range of topics and showcase the region's rich artistic and cultural history.
Visitors can also enjoy the vibrant cafe culture of Olomouc at Telegraph Cafe and Cafe na Cucky. These cafes offer stimulating galleries that feature a range of artistic works and host a variety of English-friendly events throughout the year, including theatre shows, stand-up comedy, seminars, and other cultural activities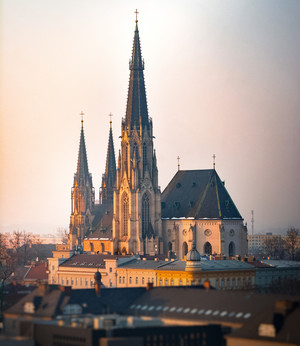 Olomouc is a city that boasts numerous churches and other significant religious edifices. Several domiciles on Křížkovského Street, comprising the rector's office of the university, were previously utilized for religious purposes. To this day, various locations within the city offer tranquil spaces for prayer. If you are a person of faith or practice religion, we have compiled a list of churches and related events that may pique your interest.
The night of churches
Catholic churches
Evangelical churches
Czech Baptist Church
Czechoslovak Hussite Church
Orthodox Church
Olomouc International Fellowship
University Christian Fellowship
The Jewish Centre
Muslim community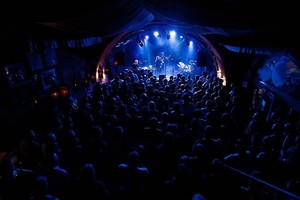 Education is the most powerful weapon. But sometimes you need to mitigate the consequences of studying (stress) and just have a drink (beer or lemonade).
Bonding with your peers can also have numerous benefits. By simply socializing with classmates, you can develop a support network that can help you navigate the challenges of student life. These connections can also lead to lifelong friendships and professional relationships. We list a number of pubs, clubs and karaoke bars in the text below.
For those of you who like to party ´till the morning, Olomouc has two nightclubs with regular parties every week – Varna and Belmondo Club. There are also several smaller clubs from which we recommend Vertigo student club (from the name you can see that it was made especially for you, we recommend trying the "mad dog" drink or a Teleport).
But if you prefer to sit with your friends and discuss the theory of everything over a beer you won´t be disappointed. Olomouc offers many and many and many pubs and cocktail bars which are usually opened every day, offer a wide variety of drinks and also several variants of beer from lagers to IPAs and APAs. Quite popular among the students are: Zkouška Pub, U Dvou strašidel, Šnyt Mikulda, Black stuff (Irish pub), Kozlovna, The Keep (medieval-styled cocktail bar), Citadela (historical shenk in a gothic house), several bars at Masné krámy or Giralldina (they have the biggest selection of rums). For those of you who prefer vine there are wine bars U Zlatého beránka, Na Břehu Rhony or Buble Wine bar.
Olomouc is also equipped with several tea houses and shisha bars for those of you who prefer debates in a calm environment with a cup of tea, for example, Hakuho, Dobrá čajovna or Assamica.
Several of these clubs organise concerts quite often most notably S-Klub, 15 Minut music club, Bounty Rock café or Jazz Tibet club. And if you are interested in classical music, Moravian Philharmonic Orchestra with its long history dating from 1945 and rich discography performs each week.
If you are a type that cannot sing but decides to show your musical untalent to your present surroundings every time you finish your fifth beer, then you should definitely visit the karaoke bar Bla Bla Bla at Dolní Náměstí.
There are quite many places where you can do groceries or shop any other items. Just in the centre you can find Galerie Moritz and there is also Šantovka city mall which offers also other activities, such as bowling, cinema, theatre, food counter etc. Another big shopping centre close to the Neředín dormitories is called Globus to which is attached a shopping mall called Olomouc City offering also food counters and a cinema. A little bit further from the centre can be found Olympia shopping mall (there is also a big cinema in Olympia) and Centrum Haná. Olympia can be accessed by a bus that departs from Tržnice bus station and Centrum Haná is easily reached by trams from the city centre with the end stop called Nová ulice.
And most importantly, visit our Palacký University information centre and shop UPoint on the main square (Horní náměstí). You can have a cup of coffee there, collect useful materials about the university and the city, and buy from a varied range of university items, fashion collections, or a stylish souvenirs from Olomouc.
Academic Sports Centre (UP ASC)
The contact point of the UP ASC is situated next to the main entrance of the Palacký University Sports Hall (next to the bike shop). You can buy membership passes for the sports programmes there as well. If you have any questions about the sports programmes, please check the Facebook page of the Academic Sports Centre or email: babeta.vankova@upol.cz, tomas.valenta@upol.cz.
Every year, the UP ASC organizes a whole range of various courses. In winter you can even go skiing, learn to snowboard or try snowblading. For adventurous souls, there are snowshoe hikes with nights spent in hunting cabins. In summer you can go for an outdoor adventure course of windsurfing or paragliding. For a complete list of all the courses, check the UP ASC website. You can also just rent skis or a tent and experience adventure on your own.
You can sign up for all the courses at UP ASC website.
Fitness Centres
You can join a university sport centre close to the Neředín dormitories and the Faculty of Physical Culture called AC Baluo. Another quite popular fitness centrum with a broad offer of relaxing activities is Omega Sport Centre.
Biking and scooters
Sharing bikes and scooters has become very popular recently. If you download the apps, you can easily borrow bikes and scooters to ride through the parks or to the Poděbrady lakes (those are accessible only on the bikes though).
Golfing, Skiing, Swimming Pools and Spa
If you are a passionate golfer, you can check a big Golf resort in Véska. In case you are more interested in relaxing in a nice spa, you can do that in the Omega Sport Centre, or in a Theresian Spa Hotel.
If you became part of our university community for winter season, you can like the idea of going skiing. For that we can recommend you a very closeby skiing slope called Hlubočky which is quite easily accessible by a train. Otherwise you can always check many other slopes in Jeseníky and Beskydy mountains!
If you are lucky and get a chance to enjoy a little bit more sunny weather in Olomouc, you can be quite interested in going to the Olomouc Swimming Pool (both inside and outside pools are available) or check the Olomouc Aquapark which is easily accessible by trams direction to the final stop Nová Ulice. However, in case you prefer a more active and passionate swimming, you can get in touch with the AC Baluo.
---
The Czech Republic, also known as Czechia, is a country in the Central Europe. It is bordered by Austria, Slovakia, Poland and Germany which makes all of these countries accessible by international busses (Regiojet and Flixbus) and trains (you can check the website of IDOS). In case you would like to get to know Czech Republic a little bit more, we offer you some tips you might enjoy in the three parts of it: Bohemia, Moravia and Silesia.
The capital of the Czech Republic is Prague which is about 2,5 hours by train from Olomouc. There is quite a lot to do so we consider it a must see! However, there are some other quite nice cities you might find photogenic such as Český Krumlov in South Bohemia region close to a Hluboká castle. In case you are interested in historical spa architecture, you might find Karlovy Vary and Mariánské or Františkovy lázně (spa cities) quite fascinating.
You can also visit a city called Kutná Hora with a very interesting temple. Another interesting and fun place to visit might be a Medieval Castle offering a medieval – styled hotel as well as a restaurant is in Dětenice. Do not be surprised though, if the waitresses and receptionists speak to you in Old English!
Despite the fact all of these places are very lovely to visit, we highly suggest you make them a weekend trip as they are quite far from Olomouc. You can check all the accommodation possibilities on the website of Booking.
The biggest city of Moravia is Brno which used to be its capital in the past. You can easily access Brno by bus in an hour. Another interesting city offering festivals in summers is Ostrava. In case you enjoy hiking in the mountains or skiing, you can always make a outdoor trip to Jeseníky or Beskydy mountains.
If you are a fan of history and would like to see a very original and traditional old village, there is one in Rožnov pod Radhoštěm.
A little bit closer to Olomouc is a city called Kroměříž offering a beautiful castle with flowering gardens. We do, however, recommend you visit the castle in spring or summer once everything is blossoming. Another castle in which a lot of Czech fairy tales were filmed, is called Bouzov castle.
If you are a fan of wine tasting, you can make a weekend trip in the South Moravia which offers many wine cellars as well as beautiful castles such as Valtice, Lednice and Mikulov.
Olomouc has approximately 100 thousands inhabitants (the sixth largest city of the Czech Republic) and 20 thousand students making it a very students - like city. Palacký University was established in 1573 and is the second oldest university in the Czech Republic, right behind the Charles University in Prague. Apart from many activities for the students organised by Palacký University, you can also enjoy of the cultural side of the city, such as musems, theatres and cinemas, restaurants and bars, sports and many others!
When it comes to sightseeing, we definitely recommend to visit the historical heart of the city and see the Holy Trinity Column which is listed in the UNESCO and is located on the Upper Square. We can also recommend a nice walk in the parks with a visit to the Garden of Senses.
If you want to leave the city and enjoy a bit of nature, you can always walk or bike to the Poděbrady lakes or to Sluňákov ecological centre, or visit the ZOO of Olomouc on Svatý Kopeček accessible by a bus 11 from the train station.
In case you are interested in more science, you can visit Fort Science which is an interactive museum.
You can find more information on what to do in Olomouc in the section I want to do Culture / Sports.