​‌‍‍‌‍‍‍‌‌‌‌‍‍‌‌‍‍‌​‍‌‍‍‍‌‌​​‍‌​‌‌‍​‍​‍‌‌‍‍‌‌‌‌​‍‌‌‍‌​​‌‌‌‍‍‌‍​‍‌​‌​‍‍‌‍‌‌‌‌​‍‌‌‍‌​​‍‌‌‌‌‍​‍​‍‌‌‍‍‌‌‌‌​‍‌‌‍‌​​‌‌‌‌‍‍‌‍​‍‌​‌​‍‍‌‍‌‌‌‌​‍‌‌‍‌​​‌‌‍‍‌‍​‍‌​‌​‍‍‌‍‌‌‌‌​‍‌‌‍‌​​‍‌‌‌‌‍​‍​‍‌‌‍‍‌‌‌‌​‍‌‌‍‌​​‌‌‍‍‌‍​‍‌​‌​‍‍‌‍‌‌‌‌​‍‌‌‍‌Health & well-being
At Palacký University, we prioritize the well-being of our students, recognizing that a healthy mind and body are essential for academic success. Here you can find and access everything related to health, from insurance and medical care to spiritual support to cyber security and other related topics.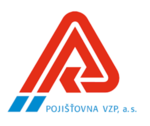 The majority of international students entering the Czech Republic are required to obtain insurance to cover their stay. While certain European nations may be exempt from this requirement, it is strongly advised that they secure insurance nonetheless.
Students from EU countries (EHIC)
With the European Health Insurance Card (EHIC), you have the assurance of receiving essential medical care in case of illness during your stay in Europe. This card is valid across the member states of the European Union (EU), as well as in Iceland, Liechtenstein, Norway, Switzerland, and the United Kingdom. Although you are not obligated to purchase any aditional medical insurance, we recommend doing so.
Once you have obtained Czech medical insurance, you will receive a unique insurance number that can be used to access medical services throughout the country. You will need to know and have this number with you at all times in case you need to visit a doctor. This number entitles you to the same level of healthcare coverage as Czech citizens, including free Covid-19 testing.
To ensure that your EHIC is effective in the Czech Republic, it's necessary to complete a simple registration process after your arrival. The registration can be conveniently done at the VZP (Všeobecná zdravotní pojišťovna) headquarters located at Jeremenkova 1142, Olomouc, during their regular office hours. Remember to bring along your EHIC and a valid ID document. The friendly staff at the information desk will assist you in completing the registration. Once this straightforward process is done, you'll be fully prepared to access the healthcare services available to you during your stay in the Czech Republic. Your health and well-being are our priority, and we want to ensure that you have a worry-free experience while exploring all that this beautiful country has to offer.
Address
Jeremenkova 1142/42, 779 00 Olomouc, Hodolany
Office hours
8:00-17:00 Monday/Wednesday
8:00-15:00 Tuesday/Thursday
8:00-14:00 Friday
Contact
info@vzp.cz, +420 952 222 222
Students from NON–EU countries
Due to a change in the law, all foreigners who stay in the Czech Republic for more than 90 days are required to purchase medical insurance. In September 2023, the insurance policy was changed. Now you can obtain your insurance with whichever insurance company, but you should keep in mind that the insurance benefit limit for one insurance event is increased from 60 000 to 400 000 euros. It is still possible to use the Foreigners´ Comprehensive Medical Insurance PLUS from the Czech insurance company VZP Insurance.
All insurance contracts, which were taken out before September 20, 2023, are still valid, there is no need to change anything. The insurance benefit limit will be automatically increased to 400 000 euros.
However, students who stay in the Czech Republic for less than 90 days are also obligated to purchase medical travel insurance of some degree. You may be asked to submit an insurance contract and confirmation of payment before the visa sticker/stamp is added to your passport. For further information, please refer to the relevant sources.
It is possible that some students may be exempt from the obligation to present evidence of travel medical insurance due to additional arrangements between countries and international programs. Nonetheless, we highly recommend obtaining VZP insurance irrespective of this exemption. The details regarding this exception are located on the MOI website.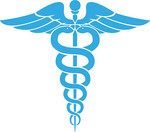 Palacký University provides a diverse range of medical services that cater to various healthcare needs. These services are linked through contracts with the university to simplify and enhance healthcare accessibility for students.
Olomouc Military Hospital
For our international students we suggest visiting the Olomouc Military Hospital. Palacký University has made an agreement with doctor MUDr. Darina Kaiprová to provide health services for international students and UP employees.
| | |
| --- | --- |
| Address | Olomouc Military Hospital, Sušilovo nám. 5 (Monastery building) (NOT Military Hospital at Pasteurova 13), main entrance, A1, 1st floor, look for "Praktický lékař" |
| Office hours | 8:00–11:00 am., Monday–Friday |
| Contact | MUDr. Darina Kaiprová, e-mail: kaiprovad@vnol.cz |
Conditions:
If your medical problem can´t wait, come during office hours and take a seat in the waiting room.

EU

students

take ID card and confirmation on insurance registration by VZP

Non-EU

students need confirmation on the comprehensive health insurance they bought from a Czech insurance company PVZP a.s. More information in section

Insurance

.

In other cases please write an email at

kaiprovad@vnol.cz

.

Specify: your name, surname, country of citizenship, phone number, Olomouc adress, gender, date of birth and your medical problem or needs.

Importantly, write the number of the insured person from the registration document issued by the VZP (Czech health insurance provider). The doctor will get back to you within 24 hours, usually in the afternoon. Very often this is how most problems can be solved.
Please do not call the office as the doctor is currently attending to patients and may not be able to answer your call. If you receive an automated reply stating that Dr. Kaiprova is unavailable, please contact the substitute doctor, Dr. J. Křivohlávková, at the email address jana.krivohlavkova@email.cz. Please note that this medical service does not provide further gynecological, ophthalmological, or dental services.
The Envelopa campus offers medical attention of a youth doctor for the Palacky University students by Moje Ambulance, a. s. However, it works under a different contract than the Military Hospital and the conditions for medical care slightly differ.
| | |
| --- | --- |
| Address | Šmeralova 10, 772 00 Olomouc (Dormitory J. L. Fischer) |
| Office hours | 13:30–17:30, Wednesday/Friday |
| Contact | +420 585 224 204 |
Conditions:
EU

student need valid EU insurance card and a valid insurance number for the Czech Republic from a Czech insurance company

Your number may be generated at VZP or at ZP Ministerstva Vnitra (Ministry of the Interior Public Health Insurance Fund)

A contractual insurance and examinations of students

outside of the EU

is paid in cash.

Providing irregular care.

Since we do not register our patients (outpatient care), they stay registered in their place of residence while they may be treated (i.a. in the summer holiday) by their general practitioner.

Both the curative (e.g. examination in case of acute diseases, health problems and check-ups) and the preventive care (vaccinations – flu, meningitis, HPV, encephalitis, hepatitis A, etc.) is the content of our work. Please, book the vaccination dates beforehand (we do not perform hepatitis B vaccination – please, contact the vaccination centre at Poliklinika Olomouc).

We provide the care of students of

up to 25 years

of age.
We provide students the food-processing ability licence only. We do not provide any other licences/certificates (for a part-time or full-time jobs, for the university application, driving licences, etc.). Those certificates are available at students' registered general practitioners
| | |
| --- | --- |
| Address | Šmeralova 10, 772 00 Olomouc (Dormitory J. L. Fischer) |
| Office hours | 7:30 am to 8:30 am |
| Contact | MDDr. Karolína Večeřová, tel.: 722 947 407 |
Conditions:
We treat acute patients after a phone appointment: from 7:30 AM to 8:30 AM.

In case of the doctor's absence: KÚČOCH (dentistry clinic)

FN Olomouc, I. P. Pavlova 185/6 (University hospital) , tel.: +420 585 851 111 (open 24 hours a day)
Gynaecological department
Address
Šmeralova 10, 772 00 Olomouc (Dormitory J. L. Fischer)
Office hours

12:00–17:00, Tuesday
12:00–18:00, Wednesday
8:00–16:00,Thursday

Contact
MUDr. Veronika Lattová, MUDr. Jaroslav Klát, Ph.D., +420 727 988 911, info@amgynola.cz,
www.amgynola.cz
Conditions:
Providing care for women of all age groups with the full spectrum of diagnoses.
In case of emergency please go to Olomouc University Hospital, Emergency ward located in the Surgery Clinic (blue building) - so called "urgentní příjem/pohotovost"
Address
Zdravotníků 248/7, 779 00 Olomouc
Office hours
Timetable​​​​​​​
Contact

Emergency department: +420 588 442 653
Eye emergency: +420 588 442 817
ORL emergency: +420 588 442 827
Dental emergency: +420 588 444 560
Emergency pharmacy: +420 588 442 604
Please note that every patient must pay 90 CZK fee there. It is important to take the health insurance with you! * Foreign students who cannot speak Czech are recommended to come with a Czech buddy/fellow student who can help in communication with the medical staff.
To get to the Olomouc University Hospital you can use the public transport - tram no. 1, 4, or 6 direction Nová Ulice, get off at the stop Fakultní nemocnice or better take a taxi (800 15 05 05/ 800 22 30 30) to "urgent".
Ambulance should be called only in life emergency cases!
| | |
| --- | --- |
| Address | Šmeralova 10, 772 00 Olomouc (Dormitory J. L. Fischer) |
| Office hours | according to the appointment done via phone call |
| Contact | Kristína Ondraszková, + 420 603 279 974, http://masazni-studio-ok.webnode.cz |
Conditions:
Providing curative and relaxing massages, diagnostics of your health state, and phytotherapy.
There are a number of pharmacies in the centre of Olomouc. While basic medicine, vitamins or tea are available over the counter, for more specialised medicine you will always need to have a prescription. If you need special medication, either bring enough for the entire duration of your stay or note down the chemical composition of the drug as the commercial names of medicine vary depending on the country. A good idea is to bring along an empty container when you go see the Czech doctor. It will help them to find a substitute.

Study abroad is often described as an unforgettable and entirely positive experience. A little known fact, however, is that it is also a time of major changes and a lot of stress. At some point of your stay, you may feel down, lonely, anxious, homesick, lost in your new environment, etc. If Skyping with your family back home or hanging out with new friends does not help and you have been feeling out of place for a longer period of time, do not be afraid to ask for professional help.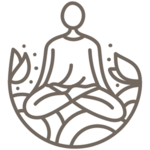 At the pinnacle of our emotional, mental, and physical well-being lies spiritual help, which involves seeking guidance, support, and assistance from a higher power, deity, or spiritual leader. It encompasses connecting with a sense of purpose and meaning that transcends material possessions and mundane concerns. Individuals seek spiritual help to achieve inner peace, relieve stress and anxiety, and cope with life's hardships.
The importance of spiritual help varies from person to person, depending on their beliefs and values. Spirituality can be a fundamental aspect of one's identity and worldview, while others turn to it for solace and inspiration during challenging times. Spiritual practices, such as prayer, meditation, and mindfulness, enable individuals to cultivate resilience, compassion, and a sense of connection to something greater than themselves.
More information about the Church and religious facilities on Olomouc can be found in the section Religion.
Students with special needs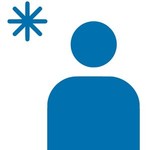 The Support Center for Students with Special Needs, located at Palacký University Olomouc, is a university department dedicated to providing comprehensive support and services to students with disabilities and special needs. The center strives to ensure equal access to education and cultivate an inclusive academic environment that fosters the success of all students.
The center offers an array of individualized support services, accommodations, and resources to enable students with special needs to thrive academically. This may encompass tailored academic support, note-taking assistance, testing accommodations, and access to assistive technologies. Additionally, the center provides counseling and guidance services to help students with disabilities navigate university life and cultivate independent living skills.
The overarching objective of the Support Center for Students with Special Needs at Palacký University Olomouc is to promote accessibility, diversity, and inclusivity within the university community. Through its unwavering commitment to these values, the center facilitates the academic, personal, and professional development of all students, regardless of their unique abilities or needs. The center is located in the Faculty of Education main building.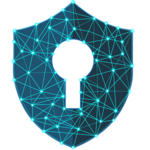 An E-bezpečí Project aims on a resonating theme, the internet and its safe orientation by its users. The project focuses on the prevention, education, research and intervention in the activities regarding the hazardous communication phenomena on the internet.
Key topics of the project are: cyberbullying, cybergrooming, cyberstalking and stalking, spam and hoax, sexting, personal data protection on the internet, and hazards of social networks.
Are you dealing with difficult life situations on the internet, and you feel unsafe? Is someone threatening, blackmailing, or intimidating you using the internet or mobile phone? You can ask for a helping hand in an online consulting room or write an e-mail to info@e-bezpeci.cz.
To find out more about the project, you can see the E-bezpečí website with its valuable documents in English as well as in Czech.
Medical Certificate of Health for Studying and Working
Please be aware that to get a ''Medical Certificate of Health for Studying and Working,'' it is obligatory for people of interest to enclose their health report from their personal doctor. The requirement for health report (medical history summary and vaccination history summary) listed by the personal doctor (usually provided in the country of student´s/educator´s origin) is often requested by the Faculty of Health Science and Faculty of Medicine and Dentistry. People of interest must set a meeting with their local doctor to get their documents before arrival to the Czech Republic. Otherwise, there is a possibility that the certificate will not be provided.