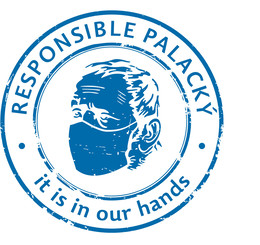 We've all been looking forward to summer. We want to make the most of our vacation time and savour those holiday experiences. We will set out on myriad trips, both domestic and abroad – by train, bus, aeroplane, and boat – attend cultural experiences like concerts and festivals, and spend time with family and friends by the waterside. Hand in hand, our mobility increases via the most diverse holiday activities – and so too the number of our social contacts. While we are not those who would cast a shadow on days full of sunshine and summer calm, neither should we forget that our fight with the pandemic is far from over.
At Palacký University Olomouc, we wish nothing more than to meet again in the autumn in the hallowed halls of academia and start the next semester together, as we used to do. We certainly do not want a repeat of last year's scenario. And so we must all do something: it's up to all of us as to how the autumn will fare. And so we must decide upon the autumn today, now, during the summer. This is why our university is embarking upon the summer campaign Responsible Palacký, to motivate employees and students to try to save next semester together. The autumn is in our hands.
What can each one of us do?
Maintain the sensible measures of FACE MASKS, HAND SANITISING, DISTANCE, COMMON SENSE, RESPECT.
Get vaccinated ASAP – full protection is only after the second dose!
Get tested voluntarily upon your return from your holiday and before returning to work.
Do not underestimate any symptoms of respiratory trouble.
We appreciate each and every one of our employees and students who follow these simple rules.

We're Responsible Palacký. Thank you.