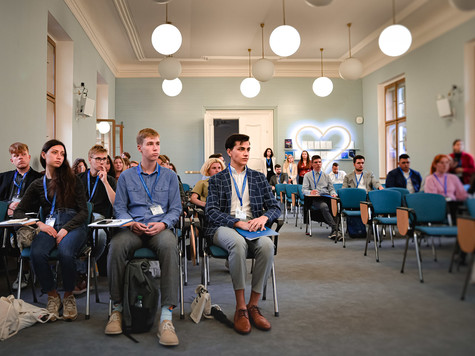 Thinking and Teaching in a Changing World
Winter School
21 January – 4 February

2024
As a part of the Palacky University in Olomouc Winter and Summer Schools 2024 programmes, The Institute of Foreign Languages at the Faculty of Education is offering a multidimensional selection of courses covering a variety of topics under the umbrella title "Thinking and Teaching in a Changing World."
Under the supervision of a multinational team of teachers, the participants will be able to attend classes dealing with the following topics, divided into three thematic domains:
1. The Significance of Literature in Our Lives: intercultural communication via stories – an illustration of differences among cultures in an accessible way; using literature for developing our understanding of ourselves in an encounter with young adult classics; literary fantasy as a way of coping with our world;
2. Self-Expression and Communication: understanding reasons why people around the world are essentially the same – regardless of what language they speak; communicating culture and history through comics; developing presentation skills;
3. Reflections on the Future: uses and challenges of AI-generated content; talking about climate justice, the legacy of colonialism and other global problems; teaching, winning arguments, and cutting through ideology in a post-factual world.
Students will have the opportunity to think about regional solutions for global problems through different approaches to teaching language and culture. The programme aims at contributing to an increased understanding of the role of the teacher in a world facing the challenges of increasing multiculturality and interconnectedness, as well as the civilization-ending threats of nuclear war and climate change.
Keeping in mind the intercultural dimension provided by the summer school's internationally diverse student population, the participants in our seminars will have ample opportunity for intercultural and social interaction. We hope that our programme contributes to strengthening mutual tolerance and respect among participants.
Photo Gallery of Summer School 2023