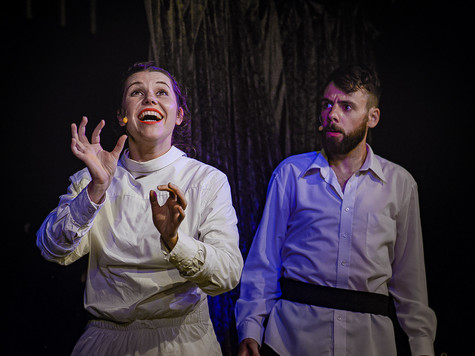 Drama Therapy
12 July – 11 August 2024
The summer school with a focus on dramatherapy is based on the principles of experience and self-experience.
Over the course of three weeks, participants have the opportunity to learn about the principles of dramatic reality, role-playing, the holistic concept of some dramatherapy approaches, and the specific concept of playspace. The course emphasizes embodiment and therefore the experience of experience through active acting, play and also the concept of flow.
The first week of class is primarily focused on building trust in the group, cohesion, as well as dramatic play and active improvisation. Working with the body, stage movement and body expression will also be a central tool.
In the second week we will focus more on specific drama therapy approaches and their resources. Participants will have the opportunity to experience developmentally oriented approaches in dramatherapy such as role work and its holistic design.
The third week then focuses on specific dramatherapy resources such as puppets, mask and more. Closure and ritual will also be part of the process. The course will also emphasize the theoretical basis of dramatherapy where the different activities will be framed.